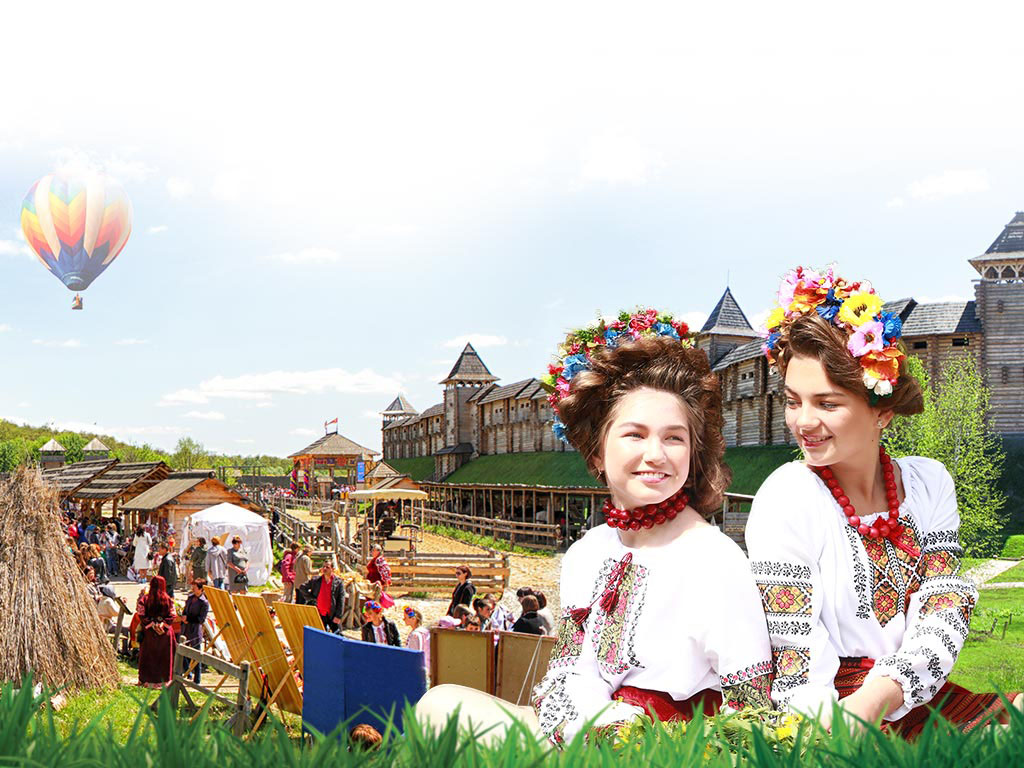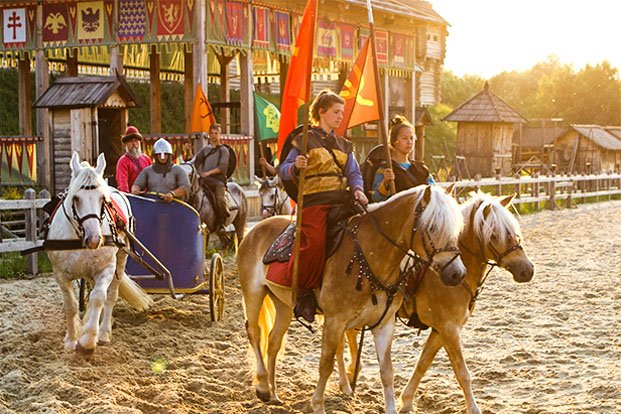 The unique atmosphere of Ancient Kyiv
The rites on Ivan Kupala
The horse-trick shows
The Kupala divination
The burning of a scarecrow
The jumps over the bonfire
The rest near the Forest lake near the Dytynetz of Kyiv
The master-classes on weaving the wreaths and launching them on water
The Ivan Kupala traditions
An interesting theatric program
Authentic ritual chants
The mass friendly round dance
Contests and games
The evening program on the bank of the Forest lake
Ivan Kupala divination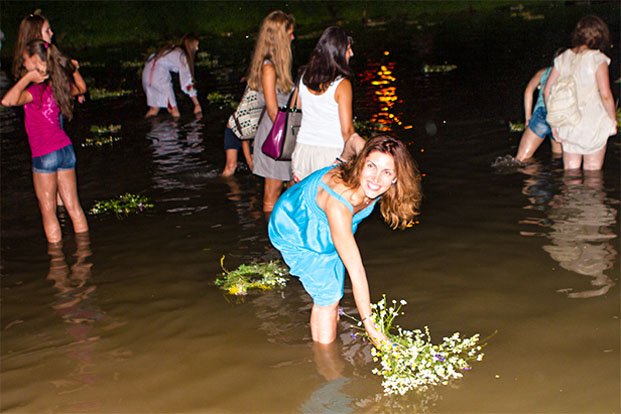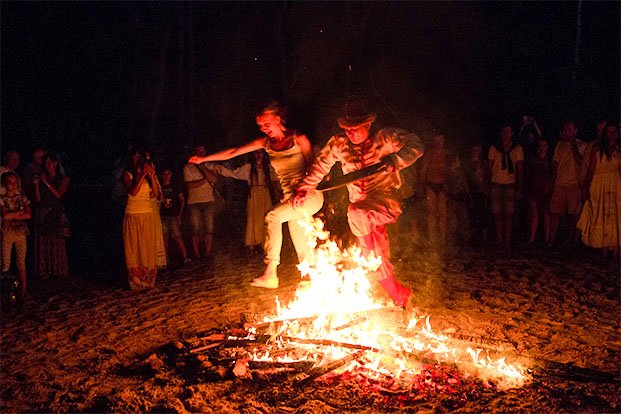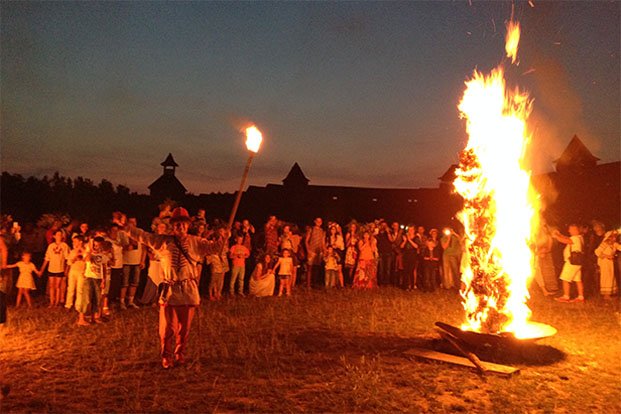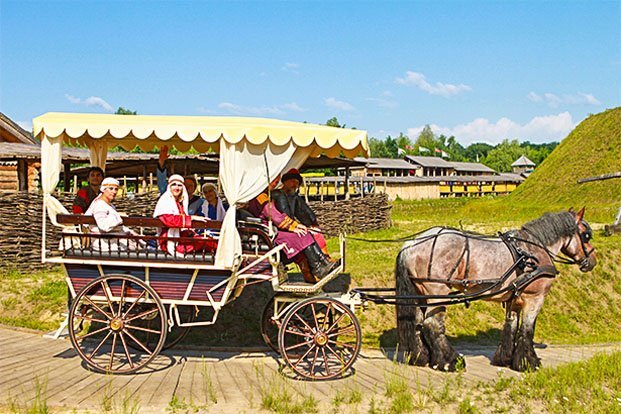 Ride the purebred horses
Enjoy the dishes of the princely cuisine
Weave and launch on water the Kupala wreath
Fly over the lake on a rope descent (trolley) the «Big Politaylo»
Taste mead vodka and horseradish vodka prepared after the ancient recipes
Try on a costume of the Kyivan Rus epoch and make a photo session
Have a ride in a carriage harnessed by princely horses
Shoot a bow
Mint a coin
Visit the master-class on medieval weapon possession, Visit the Basyl`s church
Learn new on different master-classes
Buy souvenirs and other goods on the master`s fair
Purify by jumping over the Kupala bonfire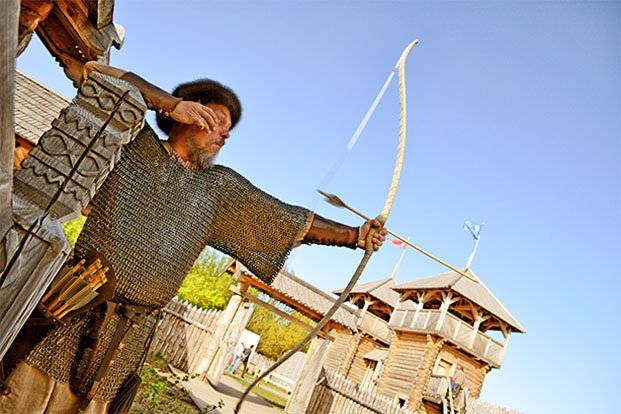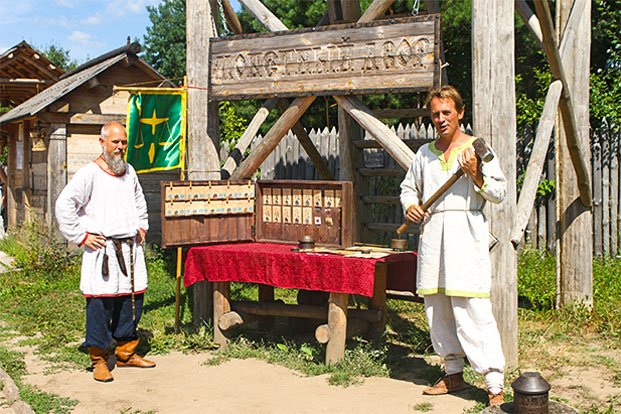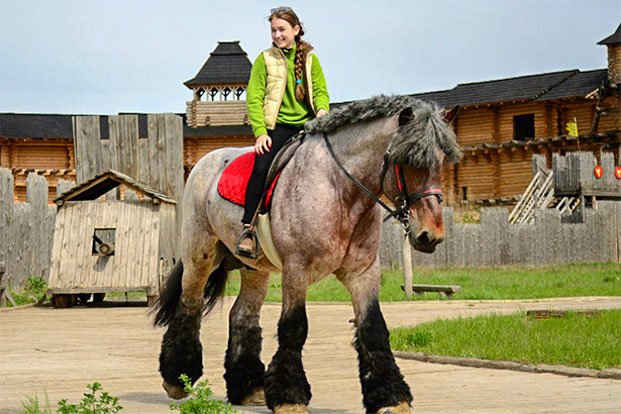 Ancient Kyiv is an ideal place for having a rest with family, friends, beloved person or alone. Here you will get a strong charge of positive, fully plunge into the ancient traditions, feel the energy of the holiday.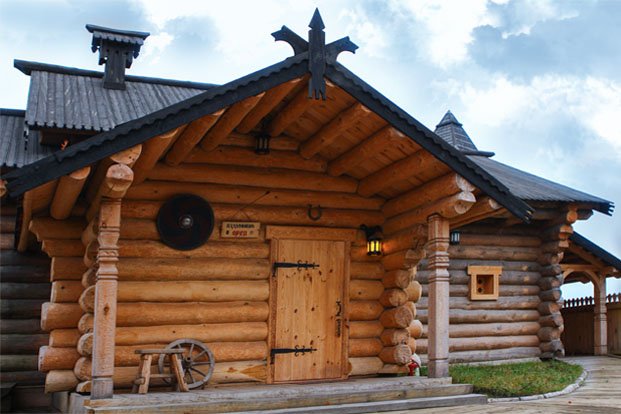 In the Princely tavern;
In the summer houses;
On the Princely tribunes;
In the food preparing on open fire areas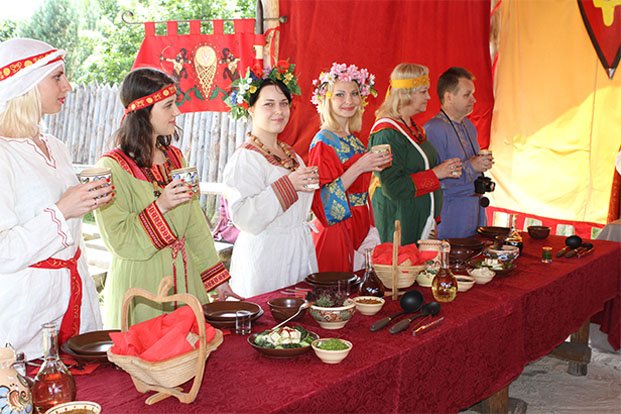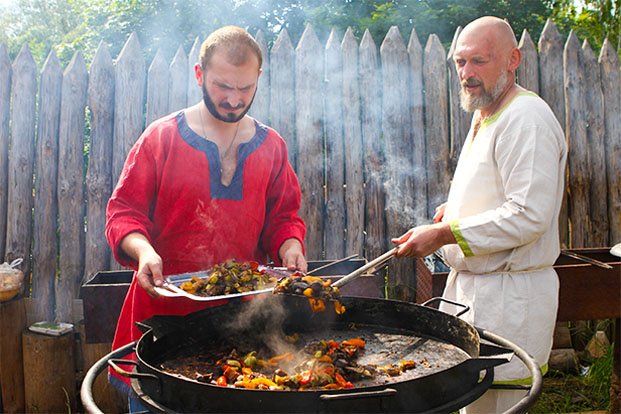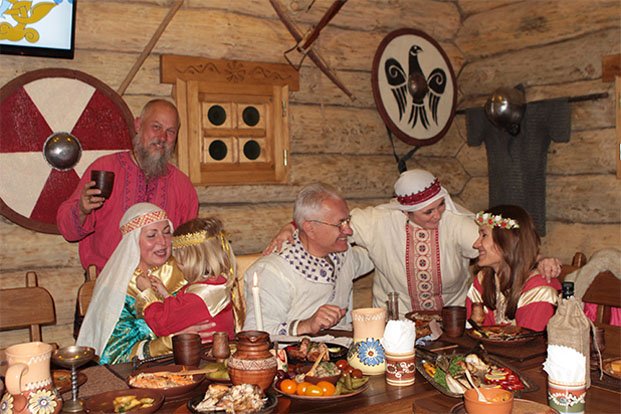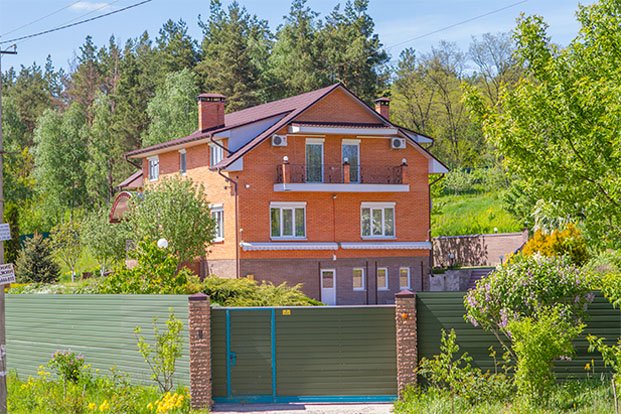 By previous booking you can stay:
In a hotel-type house «4 rooms» (5 min walk from Ancient Kyiv ). Room price - 1050 UAH. ДThe house includes: fireplace, banquet and play rooms, 4 luxury double rooms with Wi-Fi, conditioners, shower rooms, plasma).
Medieval entourage room (from 500 UAH for room for two persons, from 700 UAH for room for four persons)
In a hostel (10 min walk from Ancient Kyiv, 220 UAH per person)
At the camping:

Installation of your tent - 100 UAH.

*Attention! When spending the night in Ancient Kiev, staying in the territory the next day is FREE! Stay overnight to extend your stay.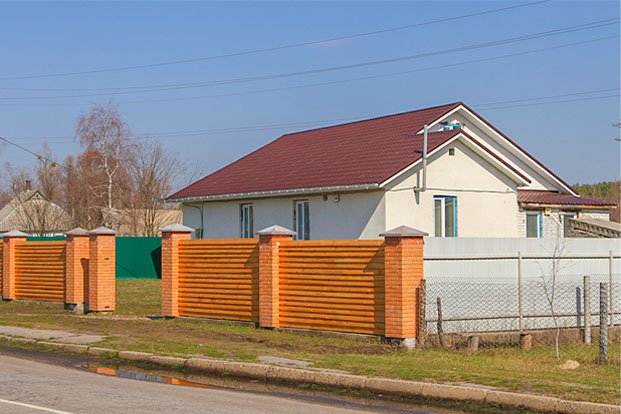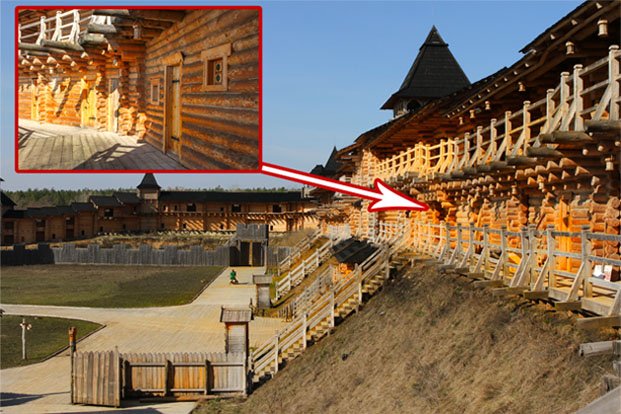 Ukrainian holidays are distinguished by a special flavor. But even among them there are the most vivid, full of customs, ancient symbolism and of course fun. And probably the most favorite holiday is Ivan Kupala. You ask, when is Ivan Kupala celebrated? Ivan Kupala 2020 is celebrated on July 6 and 7.
The rituals at Ivan Kupala combine ancient pagan rituals and are associated with the name of the Christian Saint John the Baptist; it is widely celebrated in Ukraine. They begin to celebrate in the evening, and the biggest scope of festivities is acquired on the night of Ivan Kupala.
They say that even the dreams of Ivan Kupala are prophetic. But if you are not going to sleep on this magical night, and still choose a place where to celebrate Ivan Kupala, we invite you to celebrate Ivan Kupala 2020 in Ancient Kiev!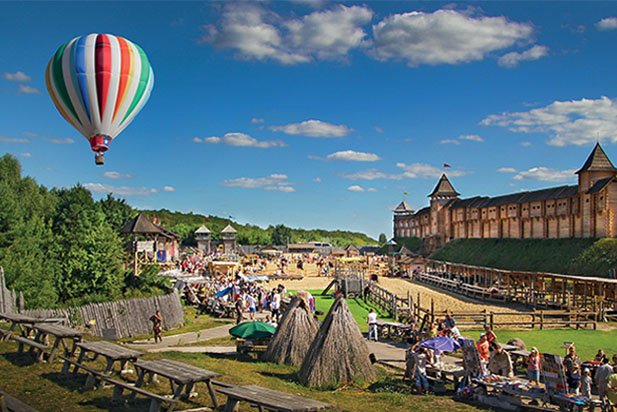 You can buy the tickets at the cash desk of Ancient Kyiv
*One entry ticket operates per person for one day of the event!
Free parking. Entrance for pets- free,


the dogs must be on a leash and muzzled.
Park opens: from 10:00
Start program: at 14:00
**In connection with unpredictable situations, weather conditions, the administration of the Ancient Kyiv can make changes to the content and timing of the program.
Have you already decided where to go in July?
Come to Ancient Kiev in the Principality of Kievan Rus to celebrate Ivan Kupal!
From the Vydybitchi metro station
July 11-12 - at 9:45, 18:20
Fare 50 UAH
*Changes possible in the bus schedule.
From Ancient Kyiv
July 11-12 - о 7:05, 10:45 (to Obukhiv city), 14:20 (to Obukhiv city), 16:40, 19:15 (to Obukhiv city)
Fare 50 UAH
*Changes possible in the bus schedule.
сvill. Kopachiv, Obukhivskiy district, Kyivan region (not far - 34 km from Kyiv)
+38 (044) 461-99-37, +38 (050) 385-20-35
www.parkkyivrus.com
info@parkkyivrus.com