Kievan Rus Park - an open-air museum
Rest in Ancient Kiev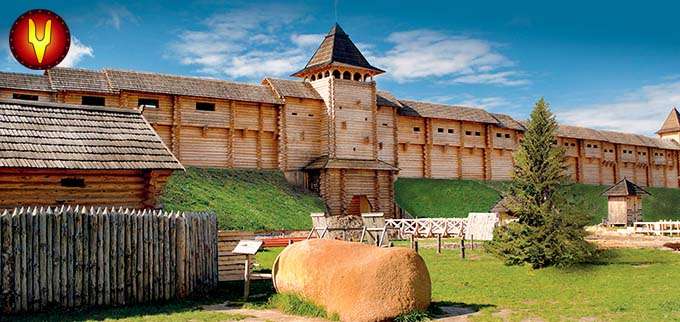 Dates:
23 May 2020
-
24 May 2020
Park open:
10:00
-
19:00
Place: Ancient Kyiv in the Principality of Kyivan Rus | City: Kopachov, Obukhov district, Ukraine
Ancient Kiev in the "Kievan Rus Park" open as a recreation area and an open-air museum.
The gates open at 10:00, we work until 19:00.
Entrance is allowed with pets.
Take a good mood with you and enjoy your outdoor activities.
Come with masks / respirators. It is mandatory to comply with the relevant sanitary and anti-epidemic standards regarding protective equipment and social distance for the period of the quarantine regime.
You can get to the "Kievan Rus Park" by your own transport (or taxi). Ancient Kiev is a 45-minute drive from modern Kiev - Kiev region, Obukhov district, the village of Kopachov.
GPS Google maps: +50° 8' 44.31", +30° 28' 26.90" ( 50.145642, 30.474139)
More information: +38 044 461-99-37, +38 050 385-20-35
For adult - 200 UAH
For students - 150 UAH
For children - 80 UAH
(pupils)
For preschool child - free
You can also buy tickets in Ancient Kyiv
*One entry ticket operates per person for one day of the event!
Telephone
+38044 461-99-37, +38 050 385-20-35
Email
This email address is being protected from spambots. You need JavaScript enabled to view it.
Address
Ancient Kyiv in the Principality of Kyivan Rus
Kopachov, Obukhov district, Ukraine

Share this with your friends